In March, Applegate Siskiyou Alliance Executive Director, Luke Ruediger, went to Washington DC with the Climate Forest Campaign, a national coalition of 119 climate and environmental organizations from across the country. Our goal is to protect mature and old-growth forests as a natural climate solution and mitigation strategy. Protecting mature and old-growth forests on federal lands is an important first step in combating climate change by preserving some of the country's most effective terrestrial carbon sinks, which store carbon for centuries in large living trees, large diameter snags, coarse downed wood, and in complex forest soils.
The lobbying effort included activists from across the country working to protect mature and old-growth forests on federal lands in their region. Each attendee provided a unique, local voice with real-world examples of federal land logging projects that either logged, or propose logging mature and old-growth forests and trees. Luke brought over two decades of experience monitoring federal land logging projects throughout the Applegate River watershed and the Klamath-Siskiyou Mountains. Other advocates brought experience from their regions, including the forests of the arid southwest, the hardwood forests of the East Coast, the high elevation forests of the Rocky Mountains, the pine forests of the Black Hills in South Dakota, and the conifer forests of the Pacific Northwest.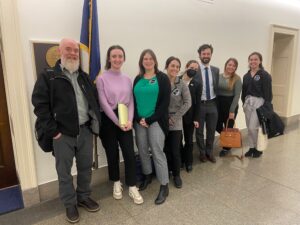 Collectively, we attended over 40 meetings in two days, lobbying lawmakers in both the House and Senate, as well as officials from the Department of Interior, Bureau of Land Management, and the Council for Environmental Quality. Our immediate goal was to build support for a national rulemaking process that would protect mature and old-growth forests on federal lands, and in many ways our work has already led to significant progress!
Within less than a month, 28 members of the House of Representatives signed a letter, sent to Secretary of Agriculture, Tom Vilsak, and Secretary of Interior, Deb Haaland, supporting mature and old forest protections. This letter was sponsored by Congresswomen Doris Matsui and Representative Jared Huffman, both from California, and Representative John Sarbanes from Maryland — we are grateful for their leadership on this issue.
Approximately two weeks later, the Department of Interior released a proposed rulemaking, that for the first time, will place conservation "on par" with other multiple use objectives on BLM lands like logging, mining, and ranching. This rule also proposes to manage mature and old-growth forests on federal lands to "promote their continued health and resilience; retain and enhance carbon storage; conserve biodiversity; mitigate the risk of wildfires; enhance climate resilience; enable subsistence and cultural uses; provide outdoor recreational opportunities; and promote sustainable local economic development."
The rulemaking is currently subject to a 75-day public comment period (ending on 6/20/23), and our task now is to make the proposed protections as strong as possible by ending mature and old-growth forest logging on federal lands. Please provide comments on this proposed rule by documenting the impact of mature and old-growth forest logging on federal lands and asking for permanent administrative protections for these important carbon rich forests for both Forest Service and BLM logging projects.
Additionally, just two days before Earth Day, the Department of Interior (BLM) and the Department of Agriculture (Forest Service) released the first federal inventory of mature and old-growth forests across the country. Although just a preliminary step, this inventory lays the groundwork for mature and old-growth forest protections across the country. Yet for these forests to be adequately protected and preserved for future generations, we must participate in the upcoming comment period and advocate for the protection of these carbon rich, climate forests.
ASA will continue pushing for the protection of our last intact forest habitats on federal lands, but ensuring that these rules lead to lasting mature and old forest protections also depends on you and your voice in this process! Watch for upcoming posts on how you can get involved in the upcoming comment periods, as well as resources and talking points.
Our goal now is to let the Biden Administration know that our last mature and old-growth forests need lasting protections that will mitigate the worst affects of climate change, provide habitat for imperiled species, preserve our watersheds for future generations, and eliminate the threat of old forest logging on public lands.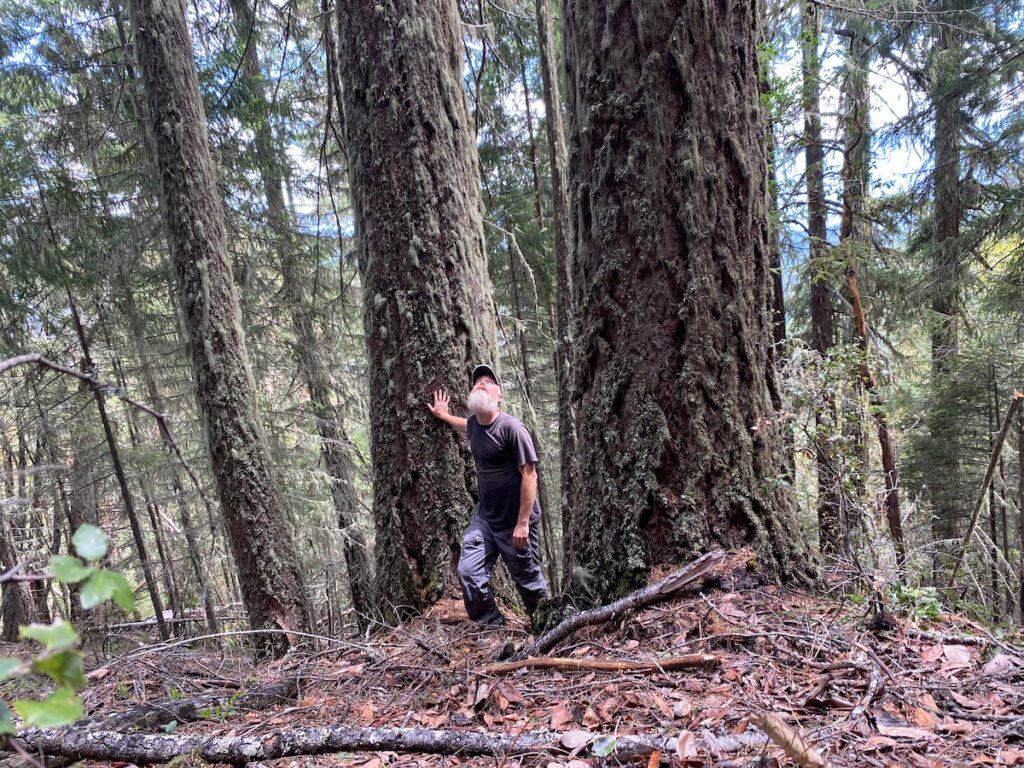 Worth More Standing! Stop Old Forest Logging on Federal Lands!