Representing numerous sub-watersheds within the Applegate River watershed, the Board of Directors works to keep Applegate Siskiyou Alliance focused on our mission, vision and goals. The board is a collaboration of grassroots leaders in the Applegate Valley that help make decisions and provide direction for our projects, while keeping the spirit of the organization alive.
Rose Gerstner, Board President                                                                                           Rose was born and raised in extended Washington DC, area and spent 18 years living in perched above the Potomac River. She has enjoyed exploring the outdoors in Southern Oregon since moving here in 2001. She has spent her career working in small clothing businesses, mostly home based, and developing her craft. She owns Sympatico Clothing.
Evelyn Roether, Board Secretary
Gail Battaglia, Board Treasurer
Luke Ruediger, Executive Director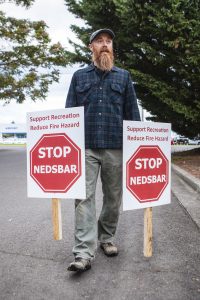 Luke grew up in Southwest Oregon and began exploring the region's unique habitat and terrain at an early age. Living with his wife, Suzie, in a remote, off-grid homestead at the foot of the Siskiyou Crest, Luke has developed a deep relationship and intimate knowledge of local wild lands. Fascinated by the region's beauty and diversity, Luke has long worked to preserve, restore, and protect the ecological integrity of the Siskiyou Mountains, through environmental activism and land stewardship. Luke has run forest restoration crews and businesses for 18 years, working in southern Oregon and northern California for private landowners and non-profit organizations. In 2013 he published a hiking and natural history guide,
The Siskiyou Crest: Hikes, History and Ecology
. Currently Luke writes a
blog
exploring ecological issues in the Siskiyou Mountains. Luke is also conservation director for the Klamath Forest Alliance's Siskiyou Field Office working to defend wildlands throughout southern Oregon and northern California.
Marion Hadden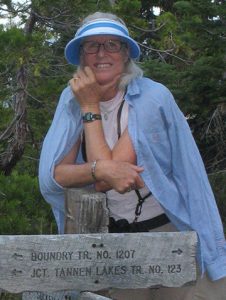 Since moving to the Applegate Valley in 2005, Marion has been working to protect our local watersheds. An avid hiker and birder, she has been a lifelong supporter of the environment through active participation in various groups. After graduating from the University of California at Davis, Marion spent 22 years training horses and equitation as owner of Marion Hadden Training Stables in Southern California.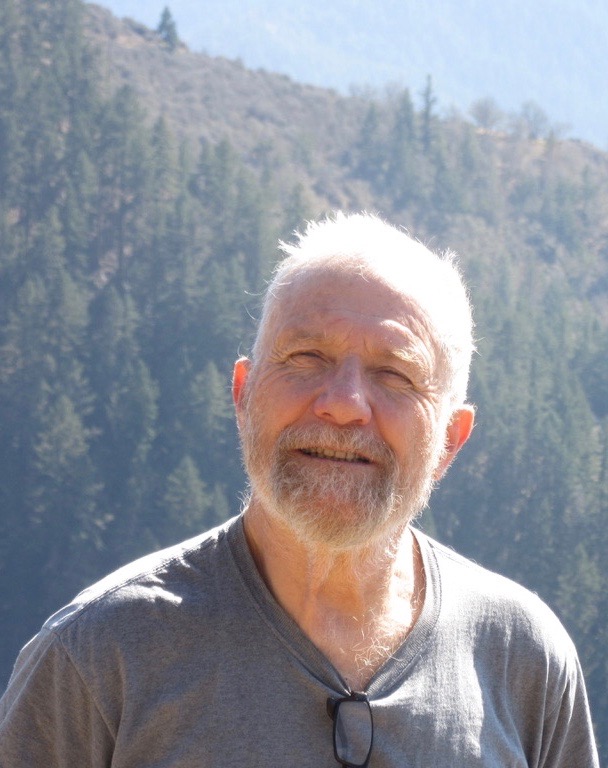 Marty Paule Born in England and raised in South Africa, Marty is a lifelong hiker. Daily walks in the forests around his home on a flank of Woodrat Mountain has given him a deep appreciation for our regions' beauty and diversity as well as its fragility. A proponent for home-based work and cottage industry since the 1970s, Marty is a writer and editor. As a board member he hopes to put those skills to use helping to protect our woodlands.