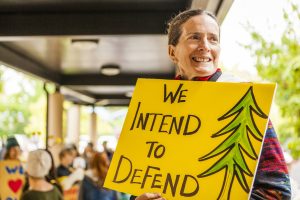 The Applegate Siskiyou Alliance is only as strong as its supporters in the local community. We are a network of local residents and businesses working together, to protect what makes the Applegate River Watershed a special place. There are many ways to support Applegate Siskiyou Alliance and the conservation work we do throughout the Applegate Valley.
Community Support: Applegate Siskiyou Alliance meetings, field trips, public hikes and educational events are a great way to get outside and get informed. Help us monitor the federal lands in your backyard. Help us organize educational events, fundraisers and outreach activities. No matter what your skills are and how you would like to contribute, we need your help!  Contact us today for more information.
Financial Donations: Applegate Siskiyou Alliance needs financial support to continue working for the wild beauty of the Applegate Valley. You contributions to our 501(c)3 organization are tax-deductable to the extent allowed by law. Please consider making a contribution today.
Business Sponsors
We are grateful for the contributions of our business supporters. The following businesses have contributed significantly to our efforts either financially or through contributions of donated goods and services. They are supporting conservation in the Applegate Valley, please support these businesses. These businesses are a vital part of our community and economy, together we are making a difference in the Applegate Valley. If your business would like to support the Applegate Siskiyou Alliance, please contact us at info@applegatesiskiyoualliance.org or make a donation on behalf of your business. Join us!

Herb Pharm makes the most trusted liquid herbal extracts in the United States and is known as a leader in Certified Organic herb farming and sustainable herb agriculture. Herb Pharm is located in Williams, Oregon on the western end of the Applegate Valley.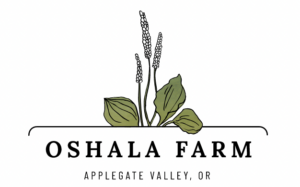 Oshala Farms considers it an honor to grow herbs that support community health. Oshala is a certified organic farm that uses regenerative, sustainable cultivation practices in the Applegate Valley.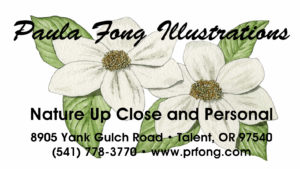 Paula R. Fong specializes in illustrating plants and animals in their natural habitat. Her unique blend of artistry and scientific accuracy has won her praise from both artists and scientist alike. Paula offers limited edition prints and cards, and will execute commissioned artwork.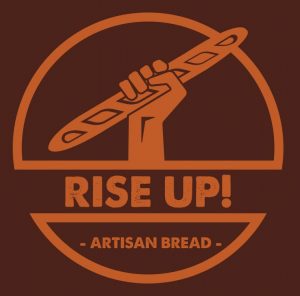 Rise Up!
A fusion of values from Zen and the art of bread baking to the organic, local food and sustainability movements guide our business decisions. We believe small, local businesses matter. We are a part of this community and every loaf of bread you buy directly supports our families, our local economy and the earth. Rise Up! Bakery is located in the Little Applegate Valley and serves the entire Rogue and Applegate Valley area.
Simple Machine is focused on hand-crafting distinct wines from specific premium vineyard sites in the Rogue Valley in Southern Oregon. The wines are meant to reflect an honest expression of these vineyards and their own natural character. Minimal Intervention in the cellar, native yeast fermentation, and low-tech winemaking authentically express a sense of place through our wines. Simple Machine Winery and Tasting Room is located in Talent, Oregon.

Women's hemp clothing designed and made in Oregon, USA. Career and casual wear. Enjoy hemp's strength, durability and colorfastness and the drape and sheen of tencel. Sympatico Clothing is located in the Little Applegate River watershed.

Troon Vineyard is located in the North Applegate, along the Applegate River and naturally crafts award winning wines to bring pleasure to your life. Troon Vineyard is dedicated to regenerative agriculture and practices Biodynamics® in our quest to put back more than we take from our plants and soils. This philosophy continues in the cellar where our winemaking is minimalist and we use only native yeasts with no additives to ferment our wines and eschew the use of new oak barrels to reveal each nuance of wines grown in Oregon's Applegate Valley.