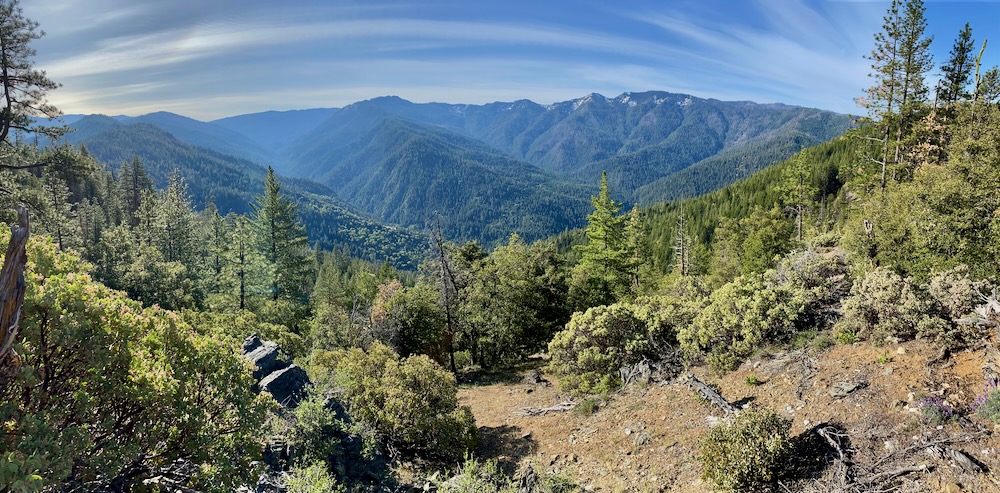 In recent years Applegate Siskiyou Alliance (ASA) has been refining our vision, creating new connections, and bringing our advocacy to new levels. Our goal is to permanently protect the wildlands, old forests, biodiversity and wild rivers of the Applegate Siskiyou region. We have been working towards these goals by monitoring federal land management projects and filing lawsuits, objections and appeals, by organizing our community, joining national grassroots coalitions, advocating for legislative protections, supporting administrative policy changes that protect old forests across the board, educating the public, and traveling to Washington DC to lobby elected officials and federal agencies for these changes.
The citizens of the Applegate Valley and southwestern Oregon have a long tradition of forest activism and environmental advocacy, and their successes are written across the landscape wherever old forests still stand, unroaded landscapes still exist, and wild streams still run clear, cold and unencumbered by dams or other impediments. In recent years, residents in the area have worked tirelessly to oppose a seemingly endless barrage of BLM timber sales targeting old forest habitats across the Applegate River watershed and beyond. Yet, we have also found that as important and necessary as this activism is for the forests that surround us, we also need to adopt a more proactive approach advocating for stronger environmental policy, regulations, and habitat protections in our region.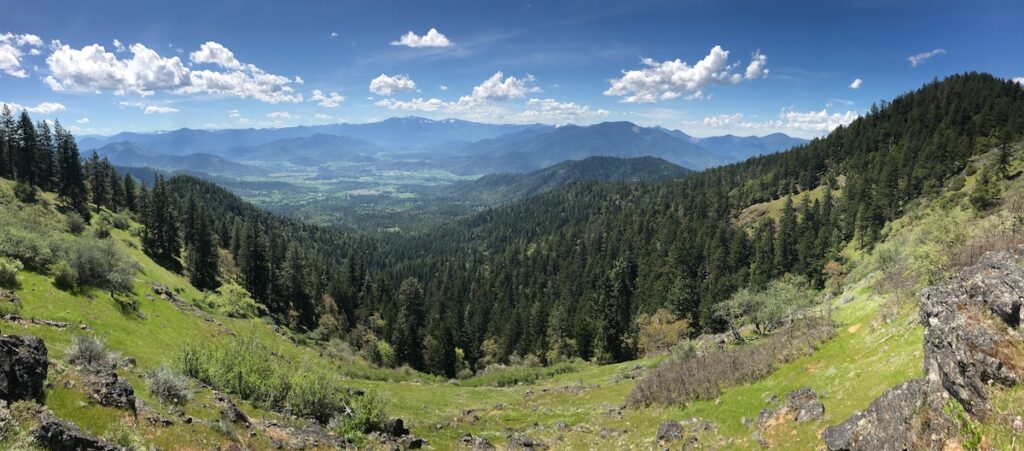 Although we have been relatively successful in recent years in stopping numerous damaging timber sales throughout the region, from the Little Applegate River and Upper Applegate River watersheds, to Thompson Creek, Ruch, Murphy, Grants Pass, Selma, and along the Wild and Scenic Rogue River. We understand that sustaining this level of success through community-based activism under the land management mandates of the Medford District BLM, means a continual battle over timber sales, old-growth forests and unroaded wildlands. We also understand that our successes are temporary when a timber sale is canceled or withdrawn and our losses are permanent when a timber sale is logged.
With both of these realities and the incredible scenic, biological, recreational, biodiversity and connectivity values of our region in mind, we have gathered a coalition of local advocates and non-profit organizations together to form the Siskiyou Crest Coalition, with the goal of advocating for durable habitat protections in the spectacular Siskiyou Crest region.
The Siskiyou Crest Coalition strives to build the grassroots and political support necessary to achieve these goals, by sharing our love for the region, documenting its exceptional biodiversity, demonstrating its biological importance as one of the Pacific Northwest's most important connectivity corridors, and generating a sense of pride in place that enables us to sustain our efforts and achieve our long-term goals.
For more information on the Siskiyou Crest Coalition, please visit the beautiful new webpage exploring the Siskiyou Crest region and highlighting our work!
Celebrating the Siskiyou Crest: A Festival of Arts, Culture & Science
Additionally, the Siskiyou Crest Coalition is organizing a Celebration of the Siskiyou Crest Festival to highlight the art, science, ecology and culture of the Siskiyou Crest region and its many important attributes. The event will include a series of regional hikes and field trips on July 14, as well as a Siskiyou Crest themed art show, panel discussions by respected local ecologists, keynote speakers, music, food, libations, and a good time with neighbors and supporters of the Siskiyou Crest on July 15-16. The art show, speakers, and other activities on July 15-16 will take place at the beautiful Pacifica Gardens in Williams, Oregon.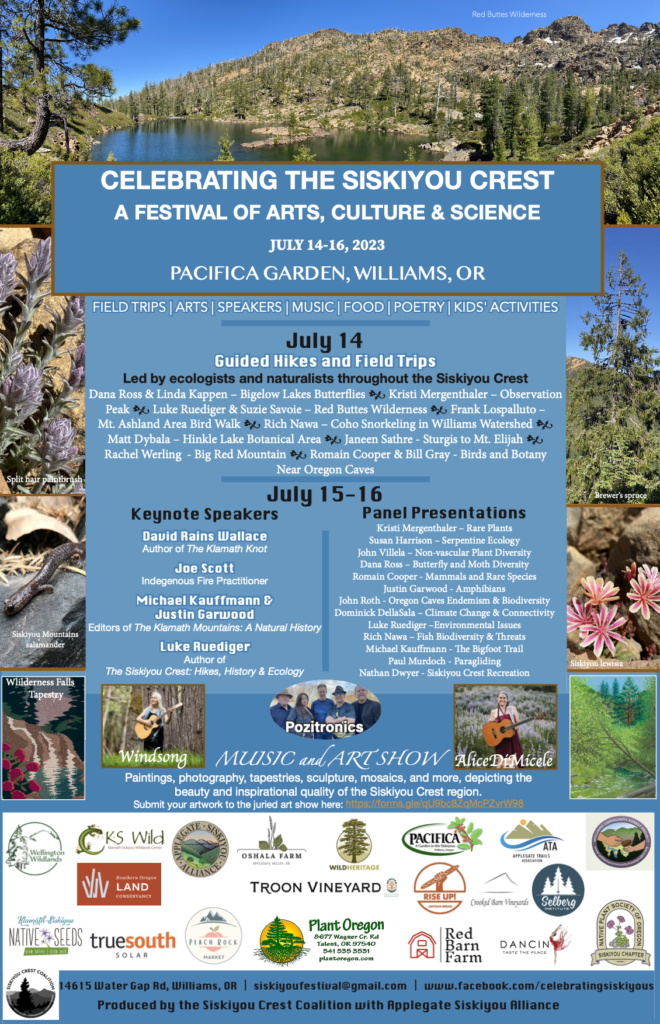 Festival organizers are currently accepting Siskiyou Crest inspired art for the juried art show portion of the festival, including poetry, music, video, dance, visual, textile, ceramic and sculpture arts. For more information and the application form, follow this link.
Help us bring our advocacy to the next level!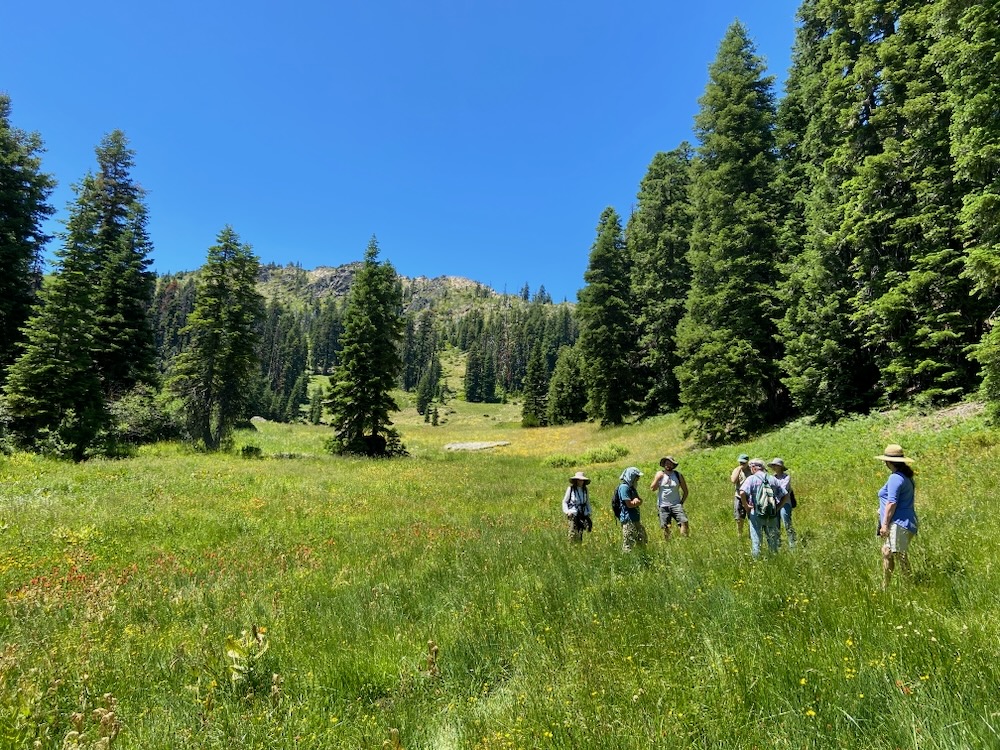 At ASA we believe advocating for the land or simply opposing the next public land timber sale is not enough, we also need to provide a vision for the future of the region and its human communities. We believe this vision must include protections for the world-class biodiversity, connectivity, and wildlands of our region. It must also include strong expressions of love for the region and a broad-based community of advocates who will act as its voice and support the protection of the Siskiyou Crest for future generations. Join us at the Siskiyou Crest Coalition and become a voice for the region!
Please support ASA as we strive to bring our work to a new level, provide a vision for the future of the Siskiyou Crest region, and organize our communities. Our goal is to both defend against immediate threats to our region and support its permanent protection. A generous donation, or recurring donation can help us build the capacity to achieve both these goals and continue leading the conservation community forward. Leave a lasting legacy for the Siskiyou Crest!