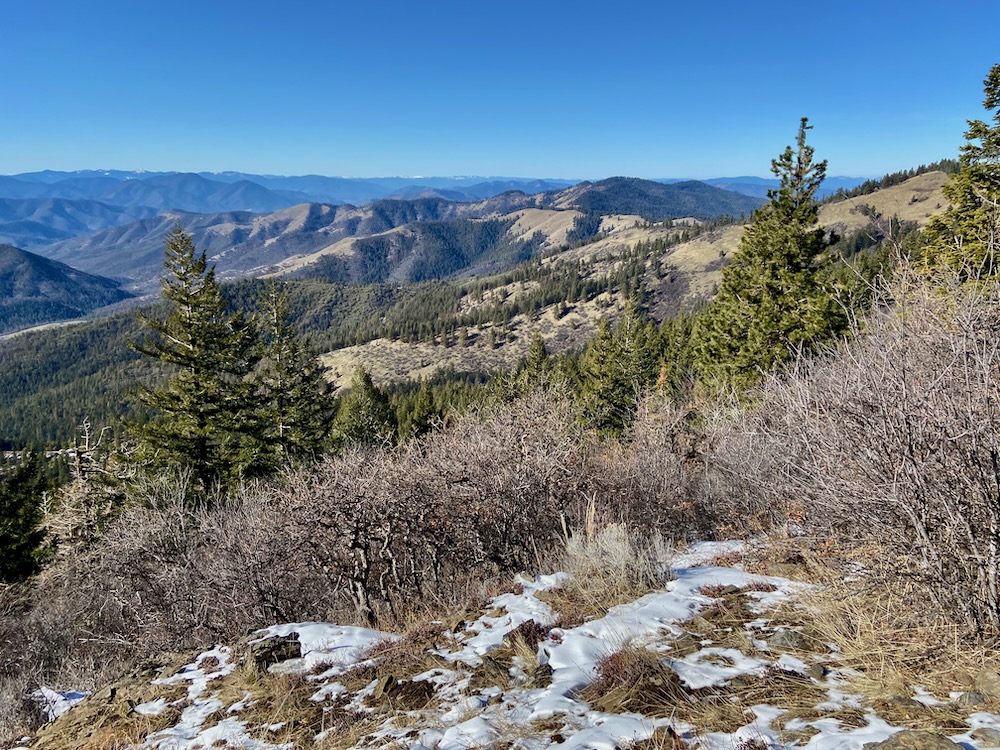 As part of our work with the Climate Forests Coalition, Applegate Siskiyou Alliance has been working hard to encourage the Biden Administration to protect our nation's last climate forests. These include a wide variety of carbon-rich, mature and old-growth forest habitats spread out across the country, including right here in the Applegate River watershed. These forests mitigate the worst effects of climate change by storing carbon, providing habitat and climate refugia for wildlife, protecting watersheds and water supplies, and safeguarding biodiversity.
Although the Biden Administration has technically embraced the 30X30 concept, to protect 30% of our country's land and water by 2030, very little meaningful action to implement this ambitious proposal has occurred. On Earth Day 2022, the administration also announced its intent to conserve mature and old-growth forests as natural climate solutions, by maximizing carbon storage on federal lands. Yet, the administration has also taken no meaningful action to provide lasting protections for these forested habitats, and federal land managers are actively working in the opposite direction.
Currently, both the BLM and Forest Service are working to increase timber production and old forest logging under the guise of "fuel reduction" and/or "forest restoration." This includes logging larger trees, removing more canopy cover and implementing these "treatments" across much broader areas. The loss of habitat, stored carbon and forest resilience associated with these federal land logging practices is expanding exponentially across the landscape with devastating consequences for our global climate, local watersheds, regional wildlife, and biodiversity.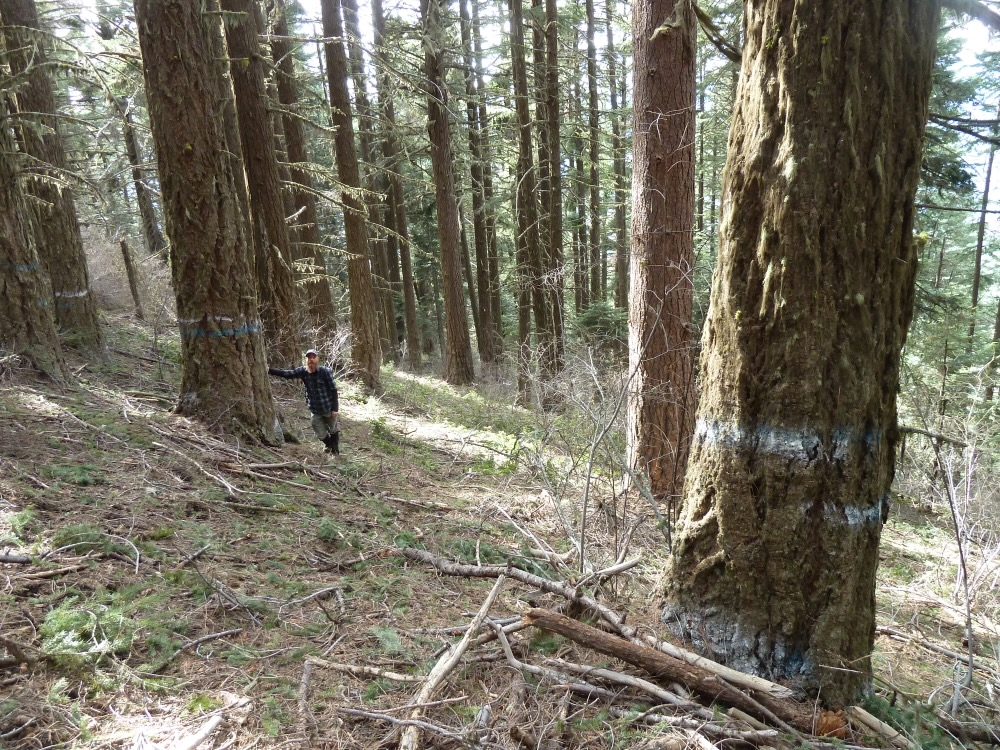 Fortunately, in response to President Biden's Executive Orders on forests and climate, both the Department of Interior (BLM) and the Department of Agriculture (Forest Service) finally released their first nationwide inventory of mature and old-growth forest habitats. The inventory found 110 million acres of mature and old-growth forests remaining on federal lands, include over 32 million acres of old-growth. This includes the lush rainforests of the Pacific Northwest and Alaska, the dry pine forests and pinon-juniper woodlands of the interior West, the boggy forests of the Southeast and the vast, productive hardwood forests of the East Coast. These forests represent a potentially powerful climate solution and conservation opportunity. They store vast quantities of carbon and support irreplaceable habitat. Unfortunately, however, the mature and old forest inventory only identifies these important forests, it does not protect them.
According to the Biden Administration, protecting mature and old-growth forests would be achieved by implementing the recently published draft "conservation" rules meant to create new public land policy on both BLM and Forest Service lands in the United States. Both agencies have initiated comment periods on new planning rules emphasizing forests as natural climate solutions and a need for new management and protection strategies. This blog will focus on the BLM planning rule with a second post to follow that will cover the Forest Service process. Both the BLM and Forest Service are accepting comments until June 20, 2023, so get your comments in as soon as you can to take action to protect mature and old-growth forests.
The Proposed BLM Planning Rule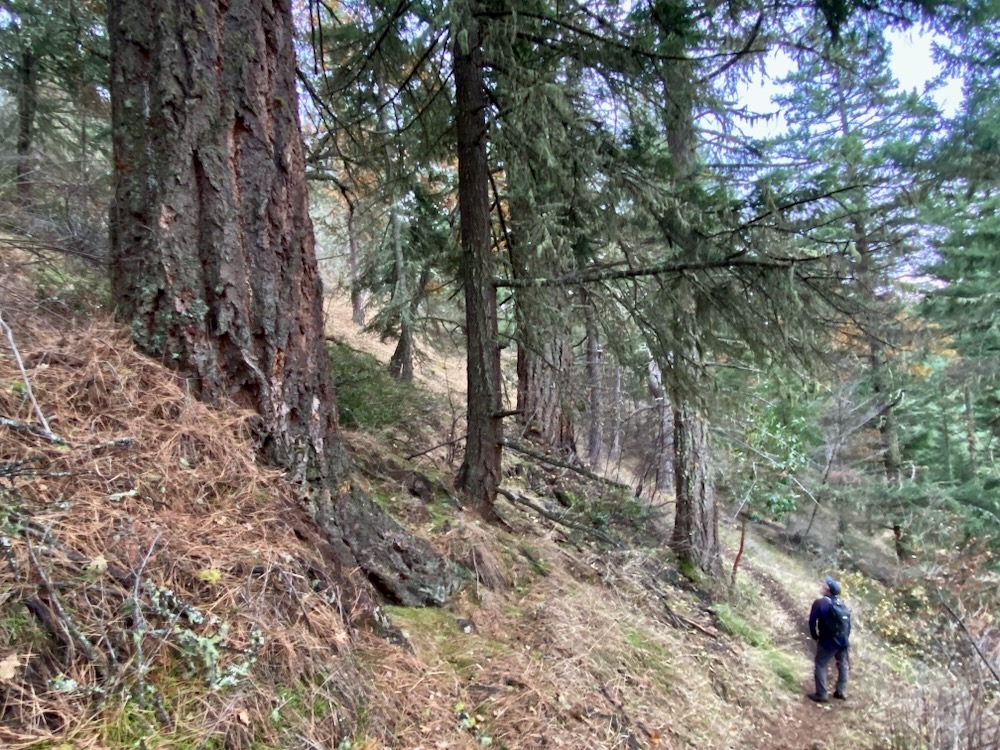 The initially released BLM draft planning rule includes numerous positive things, some that are so basic that much of the public likely believes such rudimentary conservation measures are already in place; some that could be used to support broad-scale conservation across federal lands; and some, that if not properly implemented could do more harm than good. Other provisions are downright concerning, and are likely to encourage poor land management practices and a more pronounced corporate influence on federal lands.
Interestingly, for the first time, this draft planning rule finally proposes to put conservation "on par" within the agency's multiple use mandate, in theory, making the protection or preservation of these lands as important to BLM land managers as the extractive industrial uses they have historically encouraged, including logging, mining, grazing and oil development. Some might be surprised that for the very first time conservation could actually be part of the BLM's mission, rather than something that can be considered only after their logging, mining, grazing and oil development priorities are met.
Although very basic, this new mandate could lead to significant improvements on federal land, but only if we speak up during this comment period, demand meaningful change, and work to make this planning rule more robust and effective.
According to the BLM, the proposed planning rule would:
Move forward the BLM's multiple use mandate by prioritizing the health and resilience of ecosystems across BLM lands.
Protect intact landscapes, restore degraded habitats, and encourage science-based management.
Apply land health standards to all BLM-managed public lands (currently this applies only to so-called rangelands).
Elevate conservation as a valid "use" of BLM lands within the multiple use framework.
Implement existing, long standing, but underutilized regulations by prioritizing the designation and protection of Areas of Critical Environmental Concern on BLM lands
promote the use of so-called conservation leases, allowing industry groups, corporations, non-profits and other entities to lease and manage federal lands for supposed "restoration" and to mitigate otherwise damaging projects
While many of these proposed changes sound positive at face value, they also depend heavily on the strength of the final federal rulemaking and on the integrity of implementation by the BLM and local land managers. Unfortunately, neither local, regional or national BLM managers have historically, voluntarily applied conservation measures or implemented conservation mandates. For example, nearly the entire BLM Conservation Lands System has been designated by Congress or by Presidential decree under the Antiquities Act, and very little, if any meaningful conservation-based protections have been implemented by local BLM districts.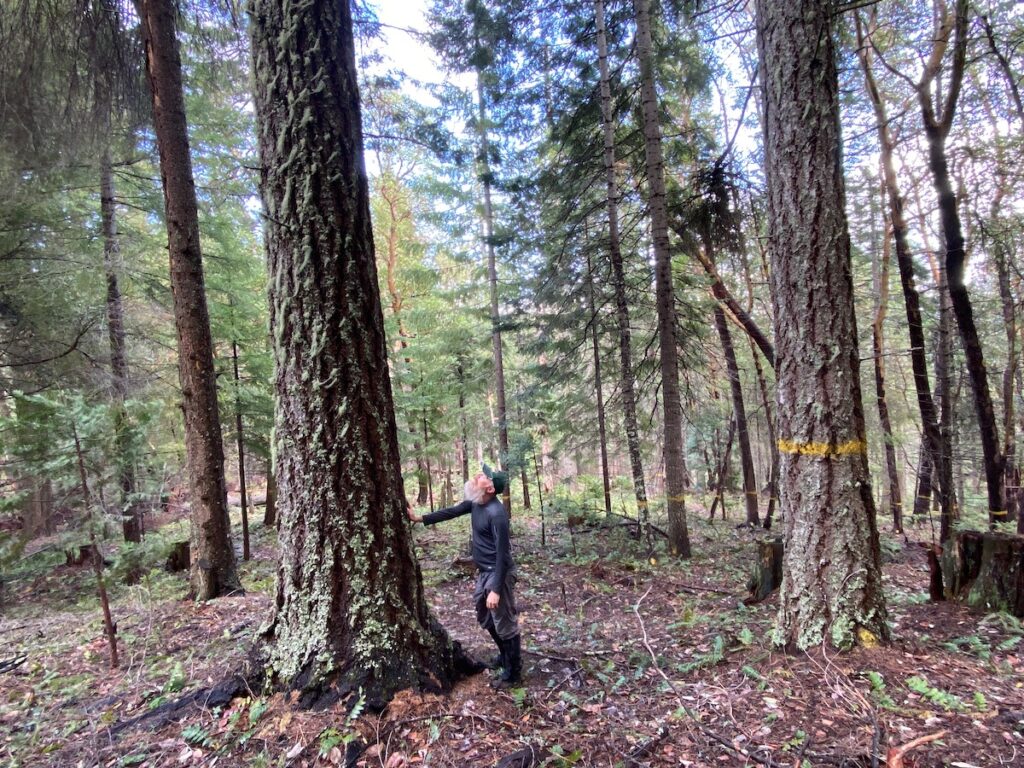 Unfortunately, this proposed rulemaking would leave implementation up to local land managers during Resource Management Planning (RMP) processes, but in places like western Oregon, where the BLM's most carbon rich mature and old-growth forests still exist, an RMP was approved in 2016 that is encouraging heavy industrial logging in mature and old-growth stands. This includes both the Timber Harvest Landbase and so-called "reserve" designations, such as Late Successional Reserve (LSR) forests which were set aside to protect and restore old forest habitat for the imperiled northern spotted owl. Currently, these LSR forests are being logged at an alarming rate and with particularly damaging levels of intensity under projects like the Medford District BLM's IVM Project.
Although we can support some of the general concepts put forward, we are concerned that the necessary protections will not be put in place to achieve the true conservation and climate benefits envisioned, and we are also concerned that some of the most important benefits of this rulemaking will not be realized.
Additionally, although the BLM claims to be focused on achieving ecosystem resilience, they completely fail to mention the major contributors to ecosystem declines, biodiversity loss, and carbon pollution on BLM lands in the proposed rulemaking documents. These major contributors include logging, mining, grazing and oil development, and it remains extremely dubious that BLM is proposing to prioritize the health and resilience of ecosystems, protect intact habitats, restore degraded habitats, and elevate conservation to a valid use of public lands, without addressing the very practices that created many of the problems in the first place. Sadly, these damaging extractive uses continue to degrade BLM lands, but are not directly curtailed or adequately addressed in this proposed rulemaking.
Area of Critical Environmental Concern (ACEC) designation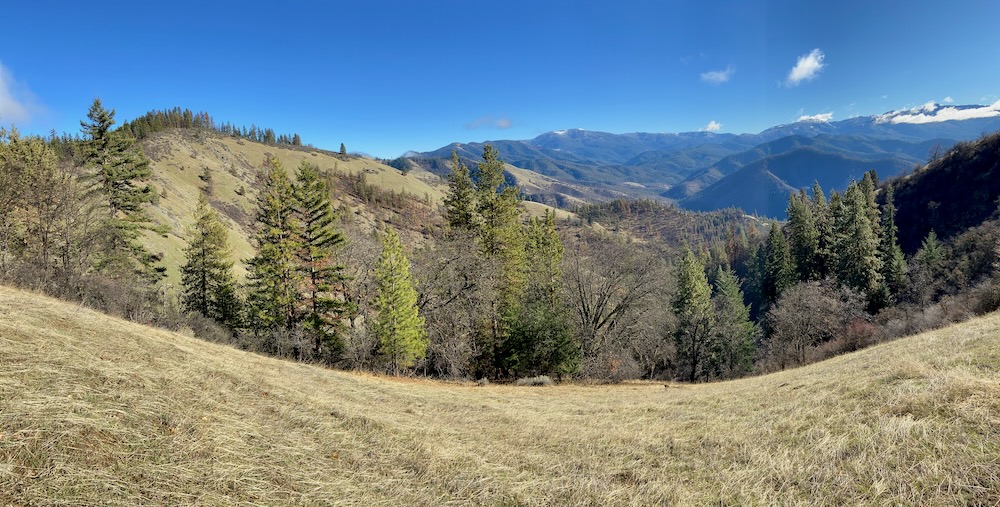 This proposed rulemaking would encourage an increase in Area of Critical Environmental Concern (ACEC) designations. ACECs have historically been designated on federal lands to both protect intact landscapes and provide special management for historical, cultural and scenic resources, high quality fish and wildlife habitats, dynamic natural processes, and to protect natural hazards such as geologically unstable areas. Currently, on the approximately 1.2-million acre Medford District BLM, only 3% or 36,194 acres are protected as ACECs.
While we support the increased use of ACEC designations and have proposed a comprehensive network across the Medford District BLM as part of our comments on this proposed rule, we are also concerned that the current rulemaking will water down their protection. Currently, the Federal Lands Policy and Management Act (FLPMA) gives "priority to the designation and protection of Areas of Critical Environmental Concern," and proposes this designation to "protect and prevent irreparable damage to important historic, cultural, or scenic values, fish and wildlife resources or other natural systems or processes, or to protect life and safety from natural hazards."
Under this rulemaking, BLM would alter these clear directives to designate, protect, and prevent resource damage, and instead proposes to prioritize the "designation and management" of ACECs. In western Oregon, we know what BLM management means, and it almost always translates to heavy commercial logging.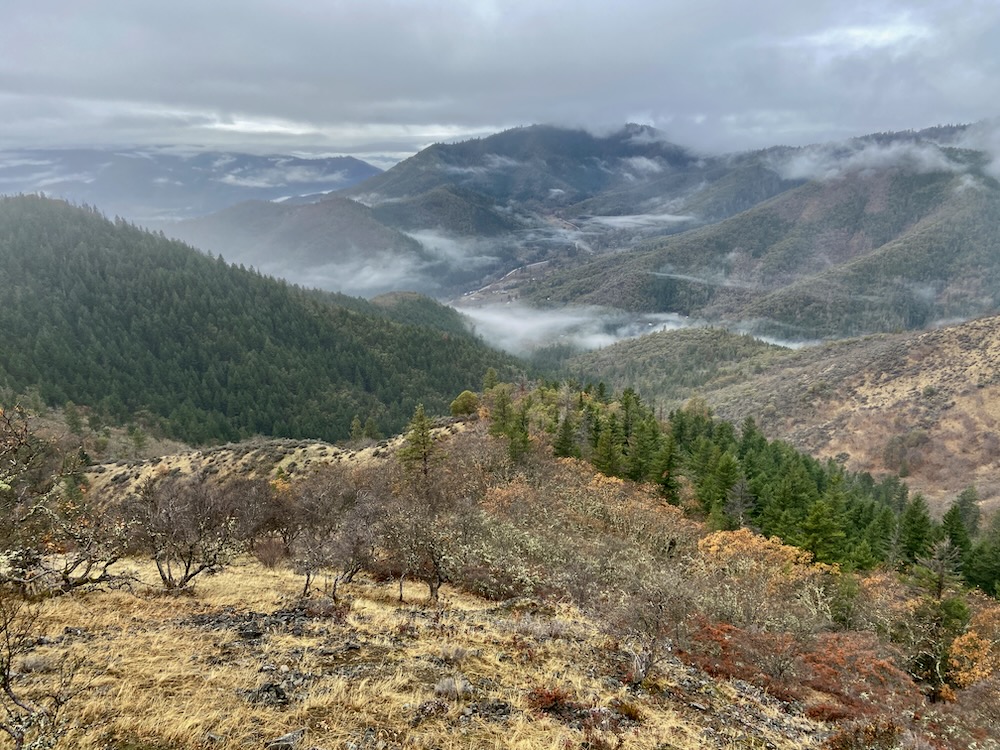 We support the designation of a more robust ACEC network on BLM lands, including the original emphasis on "protecting and preventing irreparable damage" to natural, cultural or historic resources. Our proposal includes the expansion or designation of 36 ACECs on 208,065 acres of BLM land. With the existing 28 ACECs, this would bring the total ACEC network to 244,259 acres, or 20% of Medford District BLM lands. Additionally, we propose that all old-growth and mature forests inventoried by the federal government be protected with ACEC designation. This would start to put conservation "on par" with other extractive uses on public lands and would enable the BLM to sufficiently focus on their climate and conservation mandates for the first time since it was established in 1946.
Under this proposal protecting at least 30% of BLM lands would be achievable and would include the most intact and diverse landscapes, with rare and unusual plant species or plant communities, along with all mature and old-growth forests, significant climate refugia, and important habitat connectivity corridors. The designation of these ACECs directly addresses President Biden's policy support for the 30X30 concept, the biodiversity crisis and the climate crisis in one robust, comprehensive action. If done across BLM lands it could become one of the most consequential conservation action available to the BLM, preserving our imperiled environment and climate. We strongly urge high level officials at the BLM to direct local BLM land managers to protect at least 30% of all BLM lands with robust, well connected ACEC networks.
Conservation Leases
This rulemaking also proposes "conservation leases," which are both a privatization scheme and appear to get the BLM off the hook for management actions that BLM is already required to take. It would allow entities with enough money to lease federal lands, "for the purpose of ensuring ecosystem resilience through protecting, managing, or restoring natural environments, cultural or historic resources, and ecological communities, including species and their habitats." These leases would be for "conservation use" that would involve either "restoration or land enhancement" or "mitigation."
These so-called conservation leases would be used to justify environmental damage by mitigating the impact to intact environments by other land management activities. The stated goal would be to "restore" habitat and encourage management activities under the guise of restoration. We are concerned that many of these activities would have the opposite effect.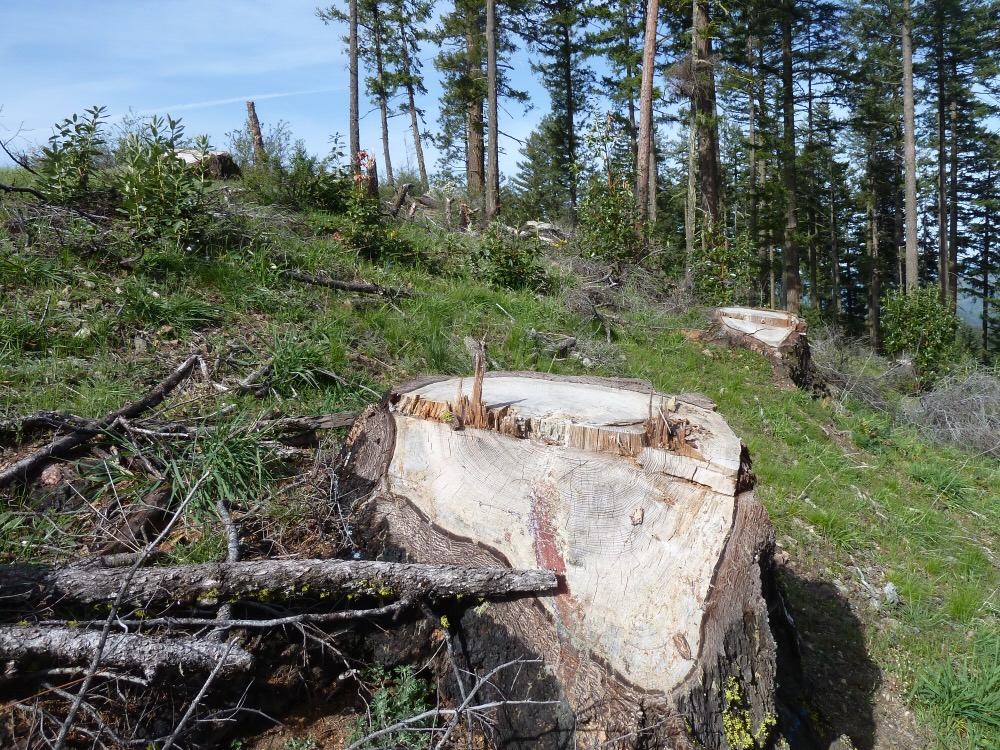 For example, we know that logging mature and old-growth forest with staggered clearcuts (e.g. "group selection"), down to 30% canopy cover and trees up to 36" diameter in LSR forest is identified as "restoration" by the Medford District BLM in their IVM Project. Yet, once these so-called "restoration" projects are implemented, the public can and will only identify these "treatments" for what they are: commercial logging projects focused on producing timber for the agency's industrial partners. The "restorative effects" of this commercial thinning on BLM lands often does not materialize, and in many cases the loss of large, fire resistant trees and canopy cover is actually increasing fire risks.
That is not to say that positive and regenerative management activities could not take place on some previously damaged BLM lands, but as long as BLM refuses to acknowledge the disproportionate impact of its own extractive management practices, fails to require local land managers to protect these important landscapes, and promotes a shameless greenwash of their current management activities, that potential is minimal at best. You simply cannot make positive steps forward while you refuse to acknowledge the problem and you continue contributing to it.
Please help us make this once-in-a-lifetime opportunity the best it can be, and comment on the BLM's draft planning rule. We hope to improve the final rule and we need your support to do so.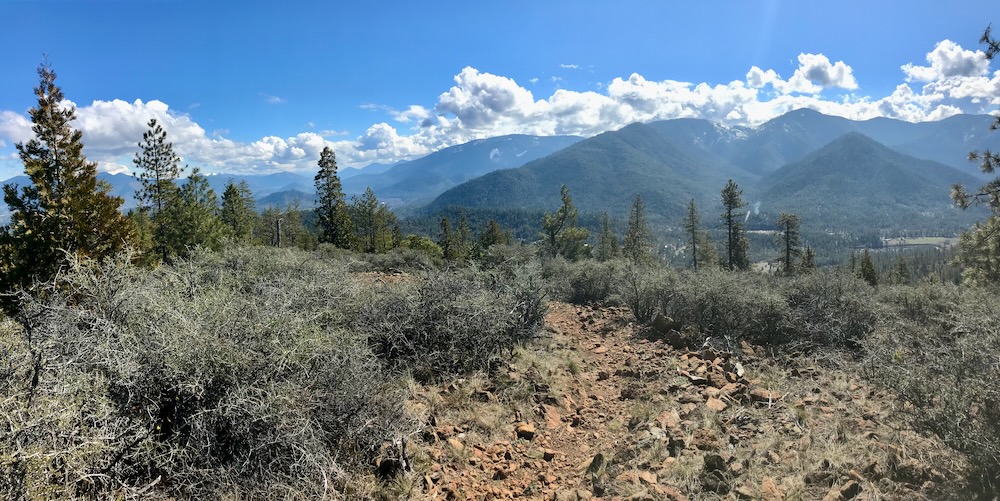 Talking points:
Require local land managers to meaningfully curtail extractive or damaging land management activities such as logging, mining, grazing, oil development and off-road vehicle use on BLM lands.
Curtail these damaging activities by codifying robust permanent protections for mature and old-growth forests and trees through ACEC designation. This is required to comply with President Biden's recent Executive Order 14008 and 14072.
Require land managers to upgrade existing Lands with Wilderness Characteristics areas to Wilderness Study Area designations, and in particular, re-inventory all wilderness quality lands in western Oregon with President Biden's recent Executive Orders on climate and land protection, as well as this proposed rulemaking in mind. The previous inventory in the 2016 RMP for SW Oregon was not conducted in a manner consistent with the agency's new policy direction.
Follow the above-mentioned upgrade and reinventory with recommendations to Congress for Wilderness Designation in all Wilderness Study Areas.
Increase the use of Area of Critical Environmental Concern (ACEC) designation by mandating specific levels of protection (a minimum of 30%) rather than limiting it to the discretion of local BLM managers.
Require that all lands protected as ACEC or other conservation-based designations be withdrawn from mineral entry to protect them from future mining impacts.
Support and designate an ACEC network on the Medford District BLM, as proposed by Applegate Siskiyou Alliance and Klamath Forest Alliance.
Specifically identify additional conservation based "uses" in the BLMs multiple use framework, including carbon storage and sequestration, quiet landscapes, darkness, archeology, biodiversity, connectivity, intact lands, backcountry, old forest reserves, climate refugia, etc.
Discontinue the proposed Conservation Lease program and instead create policies to encourage conservation on BLM lands and adequately fund them.
Ensure that all conservation activities apply to O&C Lands in Western Oregon. Recent court rulings surrounding the Cascade-Siskiyou National Monument have affirmed that conservation is a valid use of O&C lands.