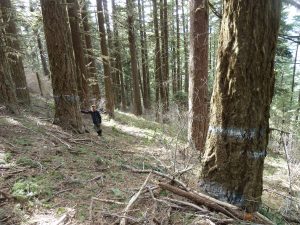 Our Forest Program focuses on sustaining, maintaining and restoring complex, native forest habitats in the Applegate Watershed. These forests are important for carbon sequestration, wildlife habitat, scenic beauty, watershed values, and  fire resilence.
Like most of the continent and in fact the world, many forested environments in the Applegate Watershed have been degraded by industrial logging, forest management and fire suppression. Today only a fraction of the region's old-growth forest remains, yet vast old-growth and late successional forest habitats still sprawl across the headwaters of the Applegate River in the Red Buttes Wilderness, the Kangaroo Inventoried Roadless Area, the Condrey Mountain Inventoried Roadless Area and other wildlands on the northern slope of the Siskiyou Crest. Additional islands of old forest can be found in the wildlands of the Applegate Foothills in smaller roadless areas, Lands with Wilderness Characteristics and Late Successional Reserves.
Although Applegate Siskiyou Alliance is committed to protecting the remaining old-growth and native forest habitats in the Applegate Watershed, federal land managers and particularly the Medford District BLM are working to log off our ancient and old forest legacy. Public land timber sales are literally almost continuously being planned in the Applegate Watershed by BLM and Forest Service land managers.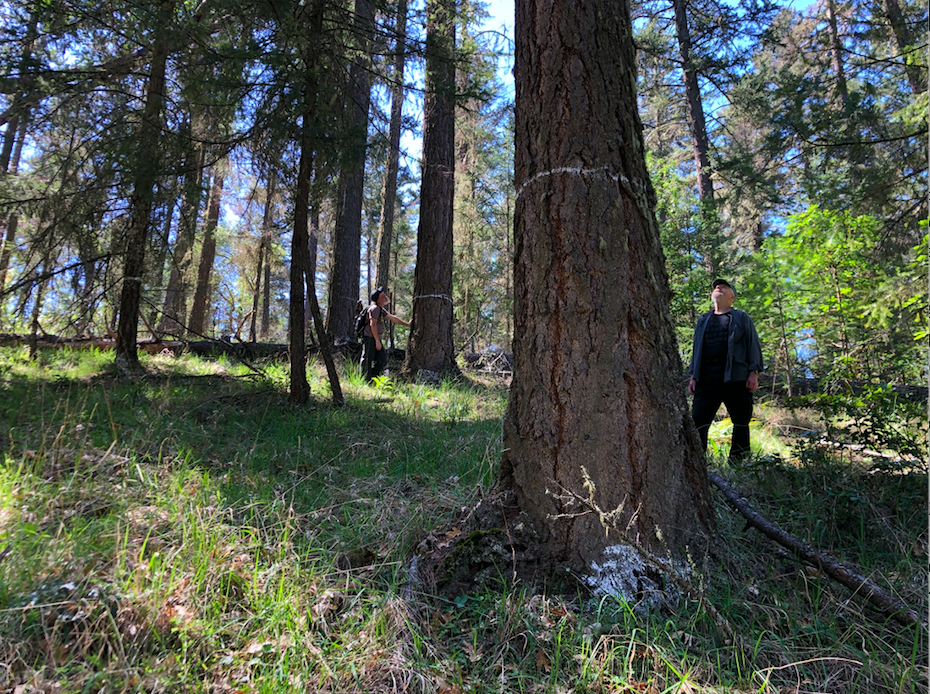 In response to the continuing threat of industrial logging, Applegate Siskiyou Alliance has developed a comprehensive timber sale monitoring program. This program monitors all public timber sales proposed in the Applegate Watershed. We explore, survey, analyze and document proposed timber sale units and potential environmental impacts. We then utilize this monitoring data to inform our detailed, site specific public comments, administrative protests, objections, appeals, public campaigns, and litigation.
Yet, we do not just monitor proposed timber sales on public lands. We also document the on-the-ground impact of previously implemented public land logging projects with long term monitoring. This means that any timber sale that is cut in the Applegate Valley is then used by local activists to document negative impacts and compare the actual on-the-ground results of federal land timber sales with the often misleading predictions and analysis in planning documents. We often find projects disguised as "restoration" or "fuel reduction" are having the opposite effects and are compromising both fire resilience and ecosystem health for timber production goals.
In recent years our timber sale monitoring program has proven highly successful. We have played a crucial role in canceling damaging timber sale units or projects all across the region and particularly in the Applegate Valley. With your help or a generous donation, we will continue to protect native forest ecosystems in the Applegate Valley