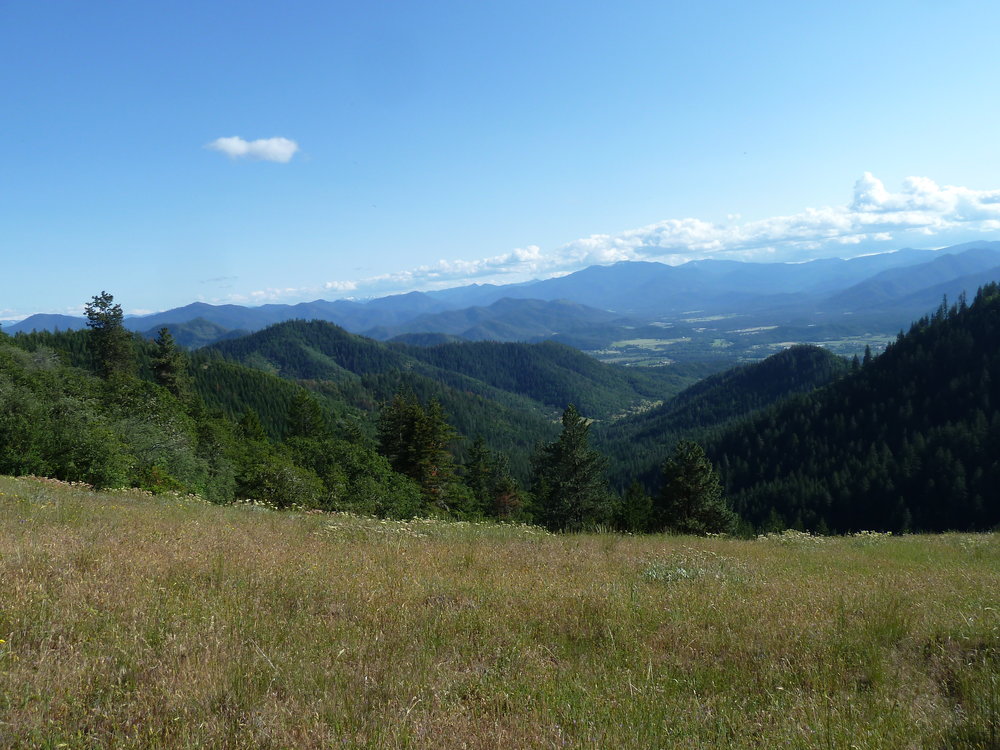 Massive Pickett West Timber Sale Proposed By Grants Pass BLM
The Pickett West Forest Management Project is a massive timber sale and fuel reduction project planned by the Grants Pass BLM. The planning area stretches across 200,000 acres from North Applegate and Murphy, to Wilderville, Selma and north through the Hellgate Canyon Recreation Area, to Galice and Graves Creek on the Rogue River. Numerous important wildlands are found within the planning area, including Kerby Peak, Round Top Mountain and wild tributaries of the Wild and Scenic Rogue River. A portion of the proposed Applegate Ridge Trail near Murphy and North Applegate could be commercially logged in this proposal.
Currently, the agency has identified 12,773 acres for treatment, including 5,980 acres of commercial logging, 2,525 acres of which are located within a Late Successional Reserve, designated to support old growth forest characteristics and northern spotted owl habitat.
The BLM is proposing regeneration logging in some areas. Similar to clearcut logging, the purpose of regeneration logging is to remove the current overstory canopy in stands over 150 years old and regenerate a young plantation-like stand. The practice badly damages habitat values while drastically increasing fuel hazards.
The project includes sustained yield timber production on O&C lands, forest health and fuel reduction related objectives. At this time, the project has no diameter limit and is proposing to log in sensitive areas heavily used for recreation, such as Hellgate Canyon, the Rogue River downstream of Galice, and the slopes adjacent to the proposed Applegate Ridge Trail.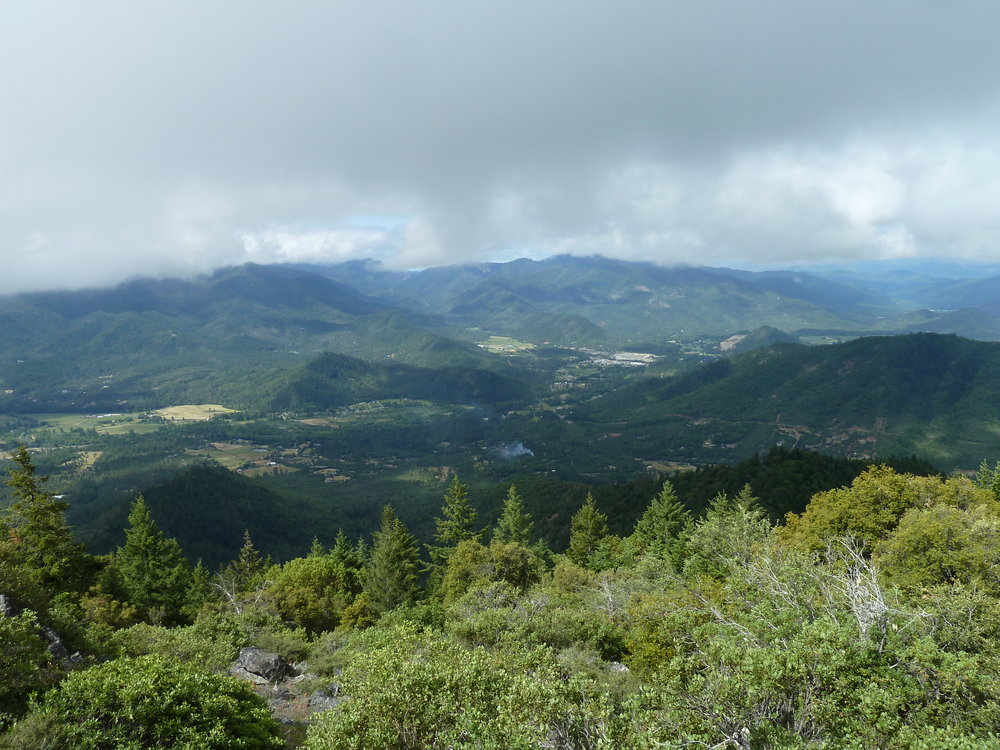 The project is being implemented partially in the Applegate Adaptive Management Area (AMA), mandating community collaboration and innovation. Please get involved and help steer this project towards a more socially and ecologically responsible outcome.
The BLM is accepting public scoping comments until November 30, 2016. Scoping comments are intended to inform the agency and identify issues of concern to be analyzed in the upcoming Environmental Assessment. Basic talking points are listed below. Please advocate for conservation, non-motorized recreation and community-based collaboration.
The BLM is also holding an open house on November 19, 2016 in Grants Pass to discuss the project with interested public members.
Please support ANN as we work to address this project. Join us as we advocate for conservation and community in the Applegate Valley. Consider making an end-of-the-year donation to support our work.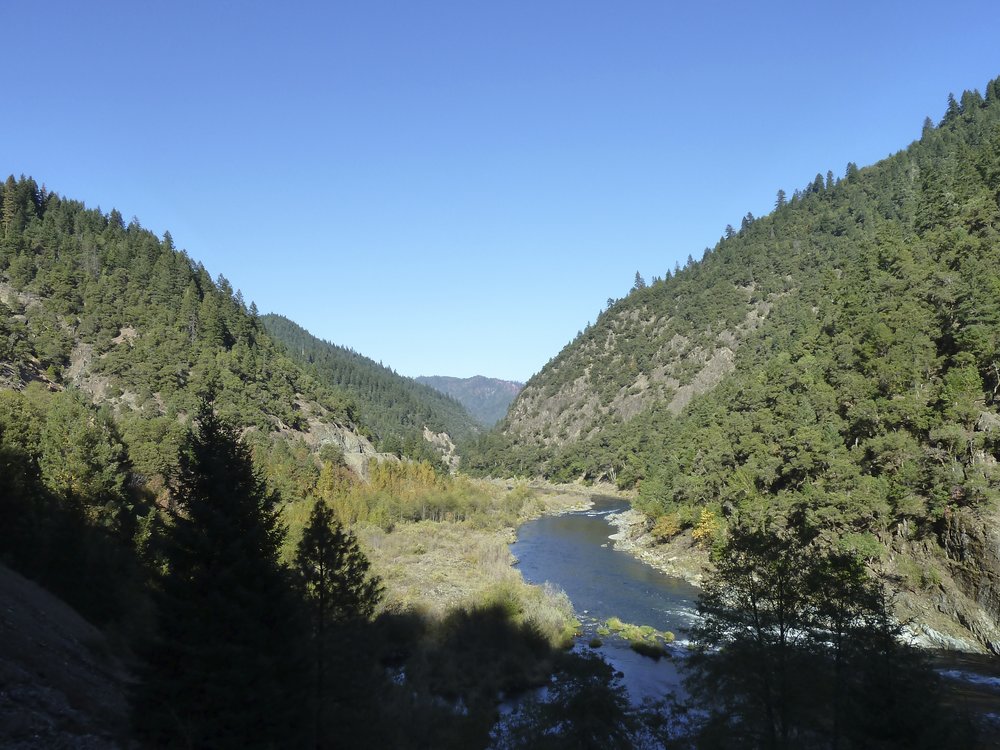 Issues to address in scoping comments:
1) Reduce the size of the planning area to allow meaningful public involvement and site specific environmental analysis. The current scale of the planning effort will preclude site specific analysis and planning, it will also reduce public involvement and collaboration due to the geographically isolated communities involved. The project should be broken up into at least four planning areas: North Applegate, Murphy-Wilderville, Selma and Galice-Hellgate. Each of these four planning areas should undergo their own Environmental Assessments.
2) No Regeneration Logging! Regeneration logging is implemented only in stands over 150 years old and is damaging to late-seral forest habitat. It also dramatically increases fuels hazards by removing large, fire resistant trees and regenerating a new "cohort" of dense young trees.
3) Institute a 21″ diameter limit and maintain all northern spotted owl habitat.
4) Defer commercial treatment in the North Applegate area and focus on recreation. Approve and build the West Applegate Ridge Trail from Board Shanty Creek to the Enchanted Forest Trail. Manage the North Applegate area for recreation, wildlife habitat and ecological values.
5) Defer commercial treatment in the Hellgate Recreation Area and the river corridor downstream of Hellgate Canyon to Graves Creek. Manage this important area for recreation and ecological values.
6) No new road construction.
7) Focus thinning operations on plantation stands and over-logged areas in need of restoration and fuel reduction, not natural stands.
8) Develop collaborative, innovative and ecologically responsible alternatives and planning processes for all portions of the project in the Applegate AMA. Work with the Applegate Neighborhood Network to identify community concerns, environmental issues and effective solutions.
Send scoping comments to:
Grants Pass Interagency Office Attn: Don Ferguson
2164 Spalding Avenue, Grants Pass, Oregon 97526
Attend the open house:
When: November 19, 2016 3:00-7:00 PM
Where: Grants Pass Interagency Office, 2164 Spalding Avenue, Grants Pass, Oregon.