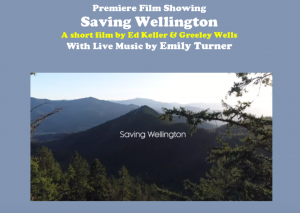 The Wellington Wildlands is an Applegate Valley gem. Located between Ruch and the Humbug Creek drainage, the area contains 7,527 acres of spectacularly intact forests, oak woodlands, chaparral, madrone groves, sweeping grasslands, beautiful wildflower displays, and incredible vistas across the Applegate Valley and the Siskiyou Mountains. The area is an important stronghold for wildlife and provides a incredible, wild backdrop for large portions of the Middle Applegate Valley.
Over the course of the last year, Applegate Neighborhood Network, Applegate Trails Association and Applegate Valley residents, Ed Keller and Greeley Wells have collaborated to create Saving Wellington, a 22-minute film exploring the Wellington Wildlands and the need to protect this incredible area from OHV use and BLM timber sales.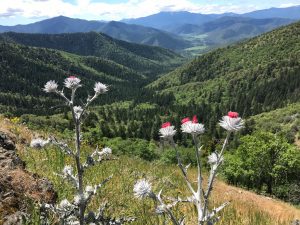 We were lucky to have both Ed Keller and Greeley Wells on board to help with this unique project. Their professional cinematography and heartfelt, artistic expression of love for the Applegate Valley is evident throughout the film. We think it will give you a new appreciation for the Applegate Valley and the Wellington Wildlands.
ANN will be hosting the premiere film showing of Saving Wellington at the Red Lily Vineyard on October 13, 6:30 PM. The event will include live music from Emily Turner before the film showing. Dinner and wine from Red Lily and locally made desserts will also be available for purchase.
The event is free to the public! Please consider making a generous donation to ANN at the event and support conservation in the Applegate Valley.