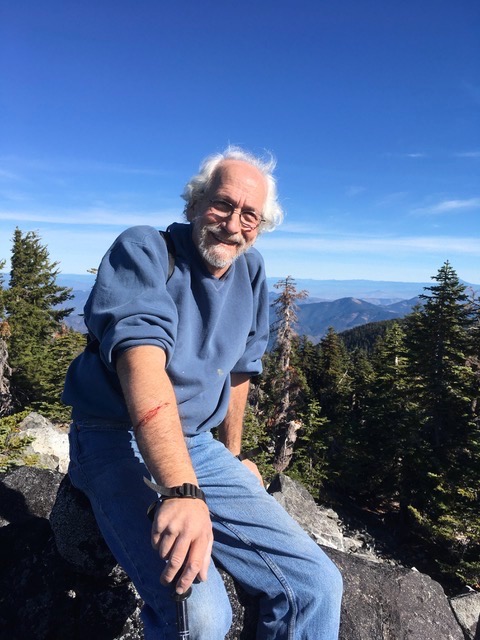 Mike Kohn was a loving and steadfast advocate for the Applegate Valley, a backcountry hiker, a recent Applegate Neighborhood Network Board Member, a loving husband, father, and grandfather. He had deep roots in the Applegate Valley and spent much of his spare time working for the health of the land and the community of the region. In his many years around the Applegate Valley he forged many friendships within the community and deep bonds with the land around him. He worked on many community projects, and for numerous years worked as treasurer for the Applegate Trails Association where he was an integral part of developing, designing, securing approval for and funding the development of the East Applegate Ridge Trail.
A year ago Mike offered to join the ANN board as treasurer and we were not only excited, but honored. Mike was a pleasure to work with and served ANN well with his organizational skills, his knowledge of the Applegate landscape and his love of this community. Mike passed away in Medford on May 7, 2020 during his third bout of esophageal cancer. We will truly miss him.
Next time you hike the East Applegate Ridge Trail and look across the beautiful Applegate Valley, thank Mike for his years of dedication, and in his memory, strive to serve this place like he did.
Thank you Mike. We will continue working on behalf of this watershed in your honor.
In gratitude, the Applegate Neighborhood Network board
Below is a memorial written by Mike's wife and long-time Applegate Valley resident, Diana Coogle. Mike and Diana were married last year on May 18th. It is with great sadness that we will celebrate their first wedding anniversary this year with a memorial of Mike's life.
---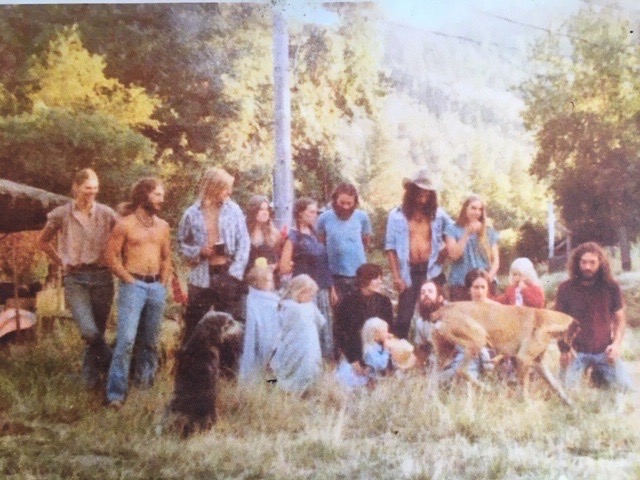 The death of Mike Kohn, at his home in Medford on May 7, 2020, has deprived the Applegate of one of its best friends.
Mike lived for many years at the Molto Bene commune on Slagle Creek, which he founded, with friends, in 1974, and where he raised his two daughters, Zoey and Allegra. Fifteen years ago he moved to Medford for easier access to his business, Home Comfort Hearth, which has stores in both Grants Pass and Phoenix. Although he never lost touch with his ties to the Applegate, his marriage to long-time Applegate resident Diana Coogle on May 18, 2019, after five years of hiking, skiing, and enjoying nature together, brought him into even closer touch to an area he loved.
In 2015 Mike joined the board of the Applegate Trails Association and served as its treasurer for several years. During that time he was instrumental in helping ATA get the East Applegate Ridge Trail approved and built. The East ART remained one of his favorite trails in the Applegate.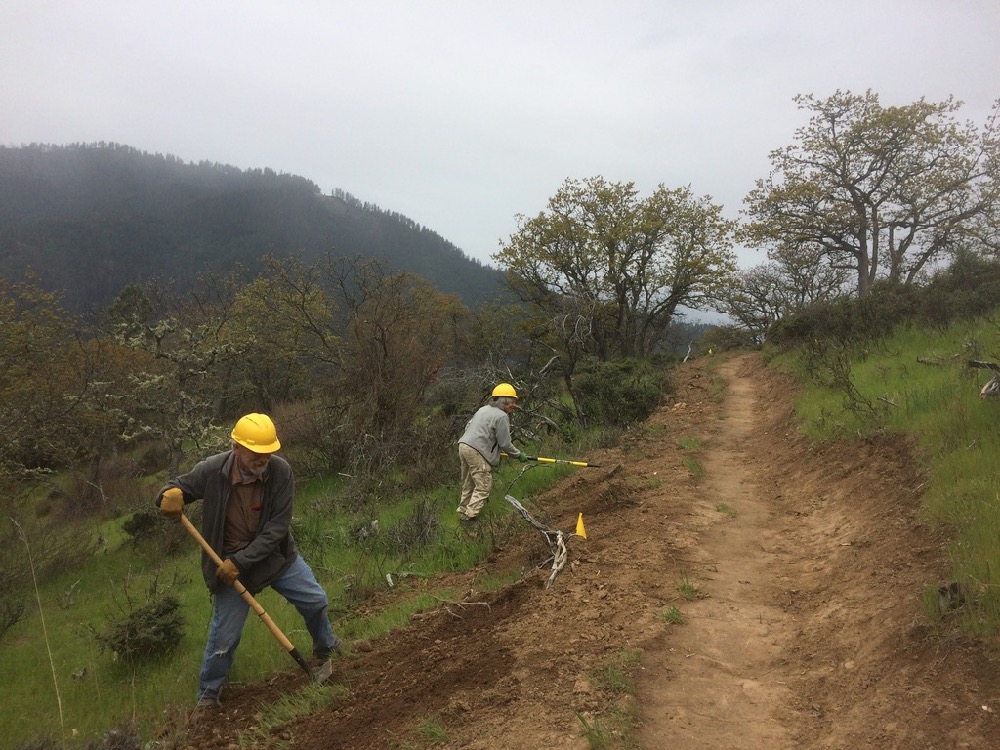 Mike joined the board of the Applegate Neighborhood Network (ANN) in June, 2019 where, again, he served as treasurer. To have been a part of these organizations that protect the beautiful Applegate mountains and valleys was one Mike's proudest and most significant contributions to a better world. He also participated in Jackson County's juvenile justice program and served on the Phoenix Urban Renewal Agency and on the board of Options. He lived a life dedicated to that which was bigger than himself.
From the time he went to summer camp, as a child, on Lake Winnipesaukee, New Hampshire, he was an adventurer in and lover of nature. Throughout his life he enjoyed hiking, backpacking, cross-country skiing, sailing, and rafting. He climbed Mt. Katahdin on a solo trip, rafted the Grand Canyon on a family reunion, and took numerous trips to the Trinity Alps and Marble Mountains Wilderness Areas, some solo, some with Diana or with others. He went cross-country skiing in the southern Oregon Cascades with the Grants Pass Nordic Club. He and Diana did a backpacking trip in the Alpine Lakes Wilderness Area only two months after his surgery for esophageal cancer in 2015, a real tribute to his vitality. Two years later they did the 13-day, 98-mile Alta Via 2 hike in the Dolomite Mountains of northern Italy, which he considered the apex of his outdoor career.
Mike survived two bouts of esophageal cancer, in 2015 and again in 2018, just before his wedding. The third attack, in 2020, was swift and fatal. He will be missed throughout the Applegate for the inspiring work he gave to its environmental health and by many friends who live here and around the country. He was a good father, a doting grandfather, a generous boss, a loyal friend, a conscientious community member, and a loving brother and uncle. He was an exemplary community member, and for Diana, a boon companion.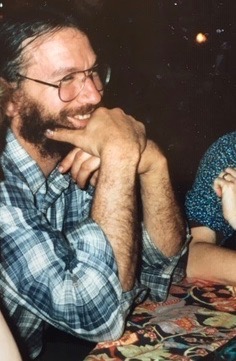 Mike was born in Philadelphia in 1949, earned a BA in political science from Muhlenberg College in 1971, obtained Conscientious Objector status during the Vietnam War, and started his long business career by buying Chim Chiminey Sweepers in 1986. He was predeceased by his father (Lewis) and his mother (Patricia) and is survived by his wife, Diana Coogle; daughters Zoey Kohn (Scott Lochmann) and Allegra Stuart (Greg); grandchildren Morgan and Rosalie Stuart and Quincy and Nolan Lochmann; his sister, Janet Friedman; and his brother, Donald Kohn (Gail). Numerous nieces and nephews who loved him also survive him.