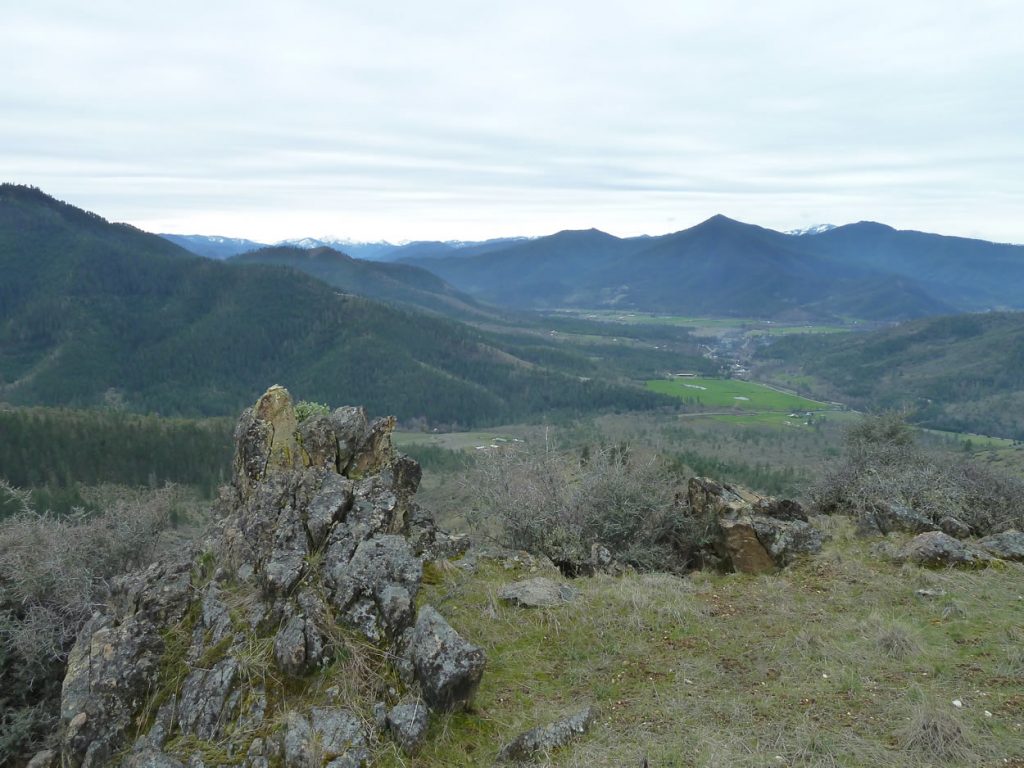 The Applegate Trails Association (ATA) has worked for many years to gain approval for the East Applegate Ridge Trail, and this week the BLM approved the trail through a Decision Record. This means trail construction can finally begin!
ATA will be conducting volunteer trail building days where community members can come get their hands in the dirt and be a part of building this beautiful non-motorized trail.
The East Applegate Ridge Trail is the first section of trail intended to connect the cities of Jacksonville and Grants Pass, Oregon. The trail will traverse the ridgeline dividing the Applegate from the Rogue Valley, including areas above Ruch, Applegqte and North Applegate Road. The East Applegate Ridge Trail will extend from just above Sterling Creek Road 5.6 miles to Highway 238 near Forest Creek Road.
Come see a film that features the East Applegate Ridge Trail this weekend! The Siskiyou Film Festival will be featuring Hiking the Wild Applegate, a film created by the Applegate Trails Association. Hiking the Wild Applegate documents the first (mostly) off-trail thru-hike of the Jack-Ash and Applegate Ridge Trails. If you love the Applegate Valley you will surely be moved by this touching adventure film full of beautiful Applegate scenery.
The East Applegate Ridge Trail is sure to become a favorite hike in the Applegate Valley. The trail will offer hikers spectacular vistas, beautiful oak woodlands, sunlit grasslands and shady conifer forests. Please consider attending ATA sponsored trail building parties this spring!
When: April 1, 2017 8:30 AM-1:30 PM
Where: Meet at the East Applegate Ridge Trailhead on BLM road 38-2-29.1. This road is accessed from Sterling Creek Rd. 0.4 miles north of the Woodrat Mountain Access Road.  Signs will point the way to the trailhead.